NEWS LIST
32,435 dengue cases recorded nationwide in Jan-June 2018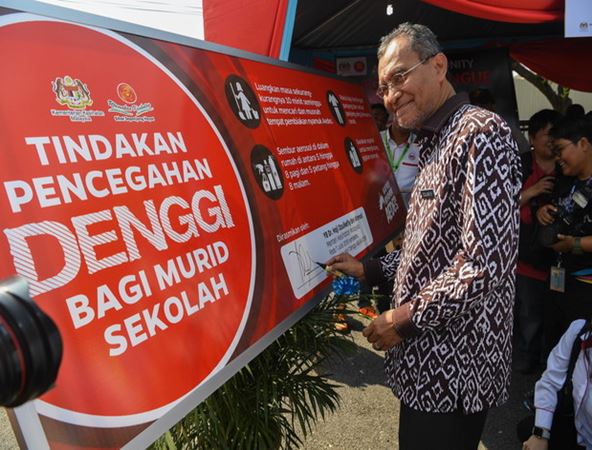 KUALA LUMPUR, July 7 (Bernama) -- A total of 32,435 cases of dengue fever with 53 deaths were reported nationwide from January to June this year, which is a decrease of 34.8 per cent or 17,291 cases and 110 deaths reported in the same period last year.
HFMD cases in Penang up by 48 percent compared to same period last year
All the infected patients received outpatient treatment. I also want to refute recent social media reports that claimed a child died in Butterworth after contracting the disease.
HFMD: 10 early childhood education centres ordered to close in Penang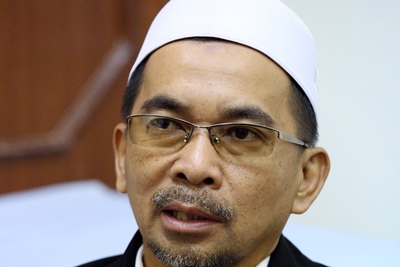 The temporary closure was ordered to enable the operators to carry out cleaning work in their premises and to ensure that other children will not be infected.
Health Ministry to set up creches in hospitals - Dr Dzulkefly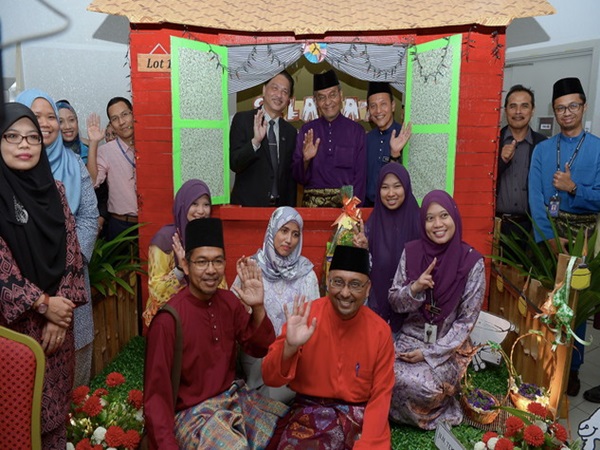 PUTRAJAYA, July 6 (Bernama) -- The Health Ministry plans to set up creches specially for babies in all hospitals under it at the latest by early next year.
Taskforce for 'Skim Peduli Sihat' established - Dr Dzulkefly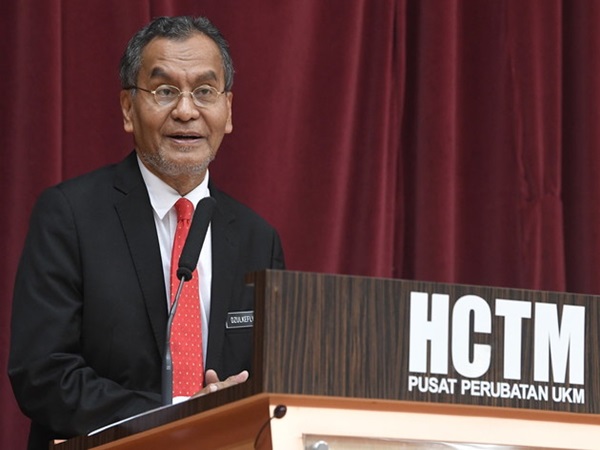 KUALA LUMPUR, July 5 (Bernama) -- A special task force has been established to start the groundwork of the implementation of national 'Skim Peduli Sihat' for the B40 group, in fulfilling Pakatan Harapan (PH) manifesto in the 14th General Election (14th GE).
Bintang Kencana plans to build medical specialist centre on waqf land
PORT DICKSON, July 5 (Bernama) -- Bintang Kencana Sdn Bhd is partnering with Avillion Hotels International Sdn Bhd (AHI) to open a medical specialist centre complete with a hotel and a 32-unit shop lot on waqf land in Johor Bahru, Johor.
New Sabah ministry will channel more allocations for health service, facilities
KOTA KINABALU, July 5 (Bernama) -- The establishment of a new ministry responsible for the health of the people in Sabah will allow more allocations to be channelled for that purpose, particularly in the development of health facilities.
Special antenatal seminars at Pantai Hospital Ipoh in mid-July
IPOH, July 5 (Bernama) -- Pantai Hospital Ipoh is organising a special My Child's First Gift & Antenatal seminar for three consecutive days beginning July 13.
Submit list of supplements, medicine, vitamins, athletes told
KUALA LUMPUR, July 5 (Bernama) -- All national athletes who will participate in the Asian Games in Indonesia will need to submit a list of medicines, supplements and vitamins taken within six months to the Malaysian Anti-Doping Agency (Adamas).
Study on Dengvaxia vaccine to continue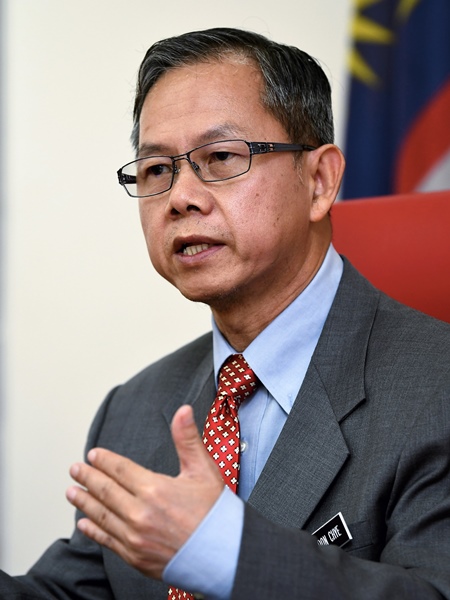 The vaccine has not been registered yet and it is still being studied. Whether the government will use it or not will depend on its cost effectiveness.
HealthEdge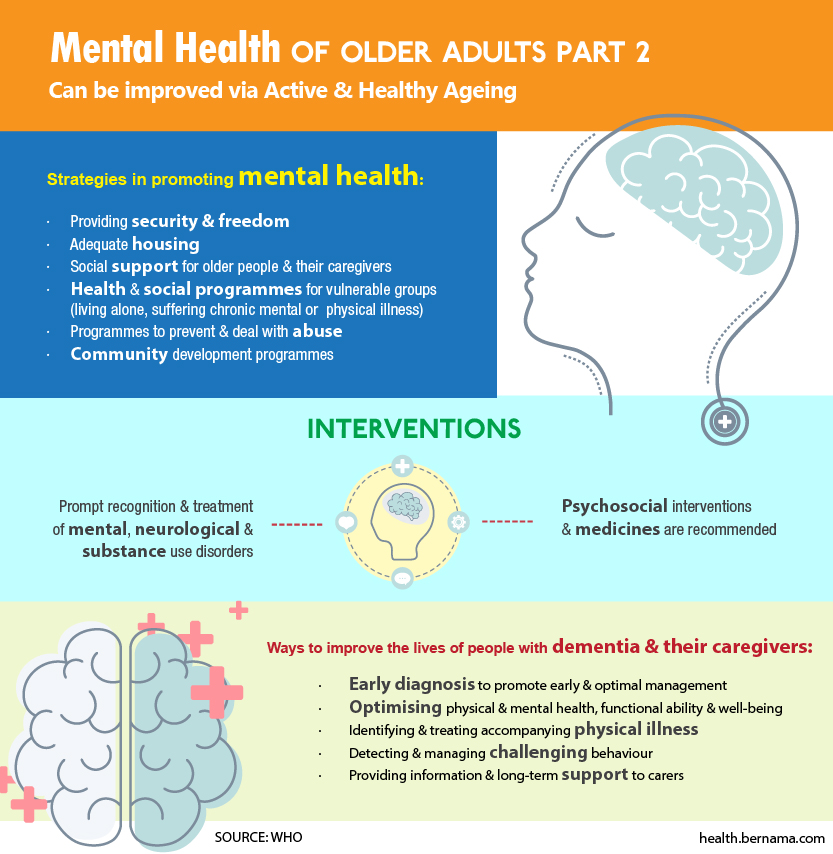 EXCLUSIVE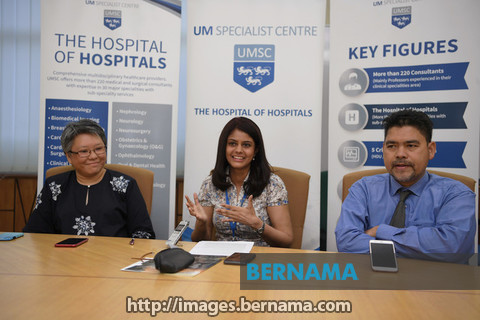 Achy, Creaky Joint Pain In The Elderly
By Nabilah Saleh
KUALA LUMPUR (Bernama) – Osteoarthritis (OA) is the most common form of arthritis and seen increasing due to population ageing.
The disease occurs when the cartilage protecting the ends of bones wears down over time.
Although osteoarthritis can damage any joint, the disorder commonly affects joints in the knees, ankles, hips, spine, hands and shoulders.
read more ››
IN FOCUS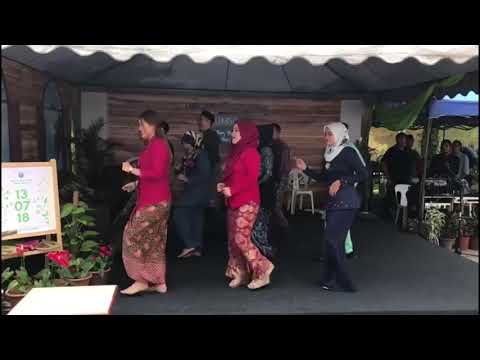 In Focus : UMSC Raya Open House 2018