NEWS LIST
Beware of bogus physiotherapists, says association
The public should check and verify the credentials of individuals claiming to be qualified physiotherapists to ensure they prescribe the right exercise techniques and rehabilitation programmes for patients.
School hostel's kitchen, canteen closed for probe and disinfection
The kitchen and canteen of the Sekolah Menengah Kebangsaan Seri Bintang Utara hostel will be closed temporarily for further investigations and to disinfect the premises under the Prevention and Control of Infectious Diseases Act 1988.
Four more succumb to methanol poisoning in Selangor, KL
Four more methanol poisoning deaths have been reported, namely three in Selangor and one in Kuala Lumpur, bringing the latest death toll recorded by the Ministry of Health (KKM) to 37.
Nose cancer: Early treatment provides high chance of recovery
Up to 90 per cent recovery rate can be achieved if nose cancer such as Nasopharyngeal Carcinoma (NPC) is diagnosed and treated early, according to the National Cancer Society of Malaysia Penang Branch (NCSMPG).
Toxic alcohol poisoning: High level of methanol cause of death - Dr Lee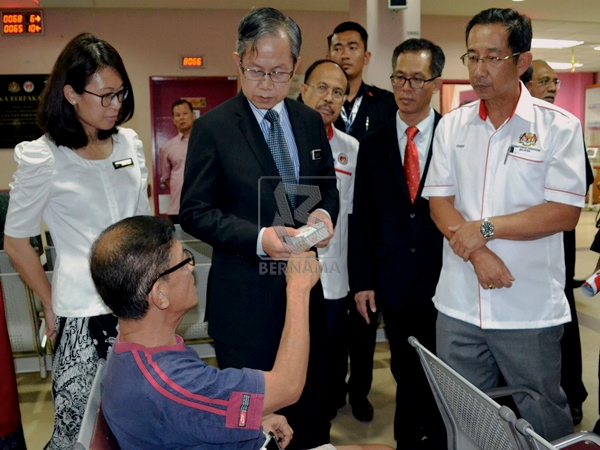 We hope that the alcoholic drinks which have been identified as poisoned would be seized (by the related authorities) and no longer can be found in the market.
Stop sale of products with suspicious health claims
It will give the wrong perception which will result in the public ignoring the basic principles of disease prevention which is cleanliness of self and surroundings as well as preventing non-communicable diseases by practising a healthy lifestyle.
Women with non-small cell lung cancers live longer than men - study
Regardless of the factors or smoking history, women in the trial had significantly better overall survival (OS) rates compared to men. Female never-smokers and female ever-smokers had significantly better OS compared to male never-smokers and male ever-smokers.
Avoid Sudden Illnesses, Monitor Blood Pressure
By Erda Khursyiah Basir
KUALA LUMPUR (Bernama) -- "When was the last time you measured your blood pressure?" the doctor asked her patient, who had a stroke.
"Thirty years ago," answered the 52 year-old taxi driver. His blood pressure reading was 200 mmHg.
The doctor was dismayed. She later learned that the man had never felt the need to check his blood pressure because he rarely felt sick enough to go to the doctor.
The story was a personal experience shared by the President of Malaysian Society of Hypertension (MSH) Professor Dr Chia Yook Chin during a health campaign, recently.
The campaign is to educate the public on the importance of preventing and managing hypertension through regular home blood pressure monitoring.
Ban on sale of Sri Saga Juice products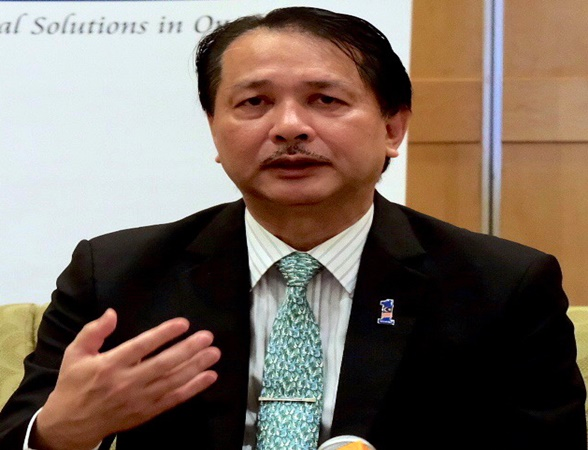 The Health Ministry has ordered an immediate ban on the sale of Al Sunnah Juice, Al Sunnah Gold Juice and Penawar Juice marketed by Sri Saga Marketing S/B company as the products could be detrimental to health.
NCCR discusses digital technology for better health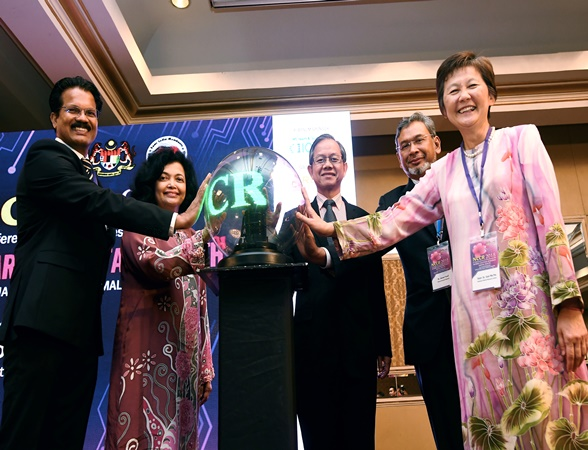 The 12th National Conference for Clinical Research (NCCR) held at Hotel Istana today brought together medical experts and researchers to understand the way digital technology can impact the Malaysian healthcare delivery system, thus potentially improving patient outcomes.