NEWS LIST
NGOs urged to organise campaigns on danger of cheap liquor
SHAH ALAM, Sept 20 (Bernama) -- Non-governmental organisations (NGOs) in Selangor should organise more campaigns to create awareness to non-Muslim groups on the ill-effects of consuming cheap alcoholic drinks, said Dr Siti Mariah Mahmud.
Boarding schools should focus on safety, health aspects
LABUAN, Sept 20 (Bernama) -- More focus should be given to safety and health aspects in boarding schools as students, teachers and support staff are at the premises all the time.
Toxic alcohol poisoning more widespread
Two Malaysian men, aged 41 and 53, are in critical condition at the Intensive Care Unit of the Raja Permaisuri Bainun Hospital. Another man, aged 35, is reported to be in stable condition at the same hospital.
University hospital to reduce congestion by 20 per cent - Melaka CM
This hospital will enable government hospitals to focus more on the B40 group who really need the health and medical facilities in government hospitals.
Address mental, health issues at workplace: Niosh
LABUAN, Sept 19 (Bernama) -- National Institute of Occupational Safety and Health (NIOSH) stressed the need for urgent steps to be taken to address mental and health issues at workplaces involving employers, employees and the relevant authorities.
56 cases of alcohol poisoning recorded as at 8 pm
KUALA LUMPUR, Sept 19(Bernama) – As of 8 pm today, 56 people, including four locals, are down with poisoning after consuming alcoholic drinks in the Klang Valley, with 19 of them dead and 17 still undergoing treatment.
Methanol poisoning: Two deaths reported outside Health Ministry facilities
PUTRAJAYA, Sept 19 (Bernama) -- The number of deaths recorded from methanol poisoning rose to 21 today when the Ministry of Health (KKM) received information on two deaths outside the KKM facilities, said Health Minister Dr Dzulkefly Ahmad.
Alcohol poisoning: Three premises in Sungai Buloh closed - Exco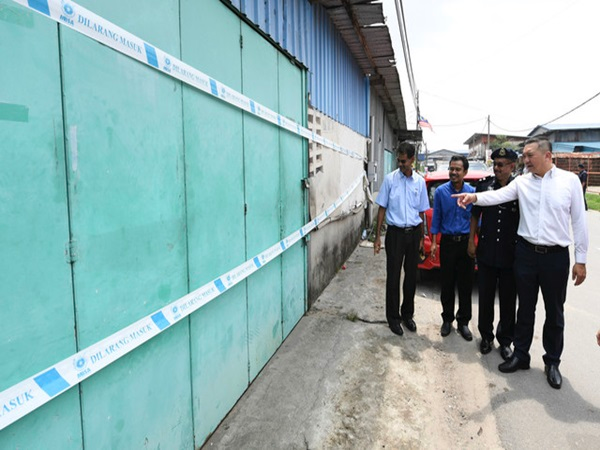 SUNGAI BULOH, Sept 19 (Bernama) -- Three premises selling hard liquor in Kampung Baru Sungai Buloh were ordered to be closed for not having a valid business license and suspected of selling fake alcoholic drinks.
Cabinet discusses case of a man sentenced to death for having medicinal cannabis
PUTRAJAYA, Sept 19 (Bernama) -- The Cabinet today discussed the case of a man who had been sentenced to death for having medicinal cannabis oil, said Health Minister Dr Dzulkefly Ahmad.
Minister to table review on consultation fees of private medical practitioners in due course - Health DG
SHAH ALAM, Sept 19 (Bernama) -- Health Minister Dzulkefly Ahmad is expected to table a review on the consultation fees of medical practitioners at private clinics and hospitals at the Cabinet meeting in a week or two, said Health director-general Datuk Dr Noor Hisham Abdullah.