SEARCH News
Please select news category and type keyword(s) to search
Khidmat kontraktor klinik kesihatan Kampung Raja, Besut ditamatkan - Dr Dzulkefly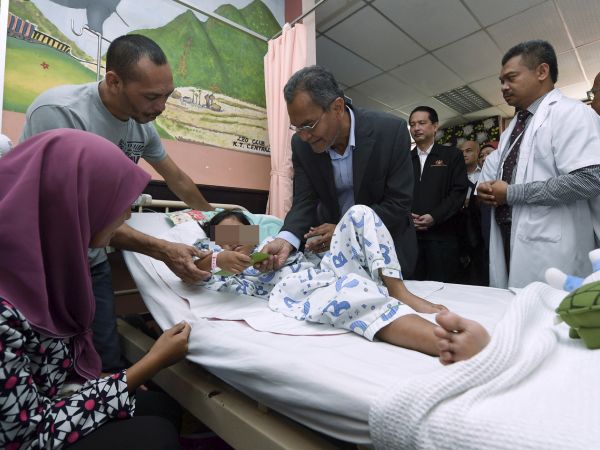 KUALA TERENGGANU, 15 Julai (Bernama) -- Kementerian Kesihatan hari ini mengarahkan perkhidmatan kontraktor projek pembinaan klinik kesihatan Kampung Raja di Besut, Terengganu ditamatkan serta-merta.
OKU cacat penglihatan terima Anugerah Khas Penderma Darah Kebangsaan 2018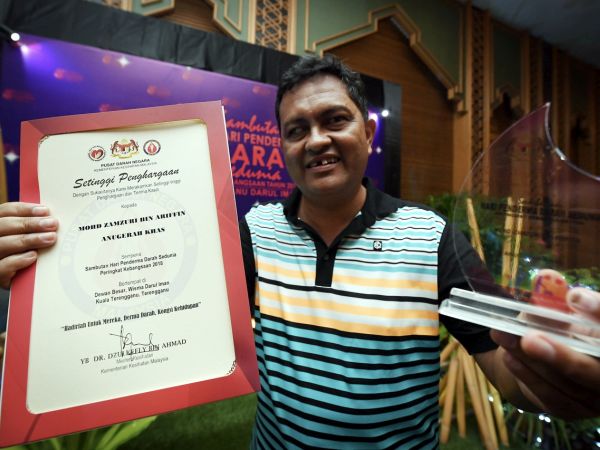 KUALA TERENGGANU, 15 Julai (Bernama) -- "Saya tidak ada harta benda, apa yang ada hanyalah darah yang mengalir dalam tubuh badan saya. Biarlah darah ini menjadi sumber pahala dan kebaikan kepada pihak memerlukan," kata Mohd Zamzuri Ariffin, 46.
KKM sasar peningkatan tiga peratus penderma darah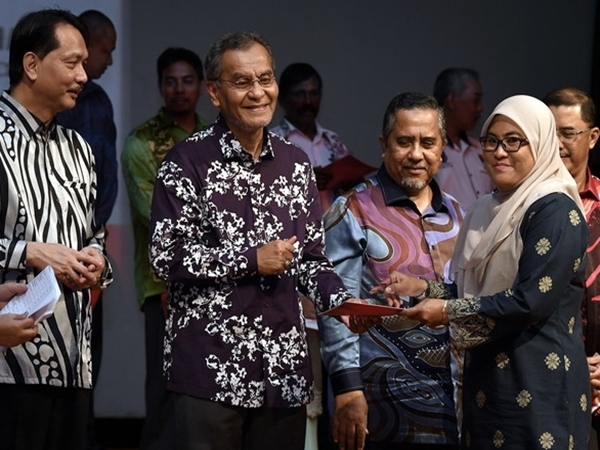 KUALA TERENGGANU, 14 Julai (Bernama) -- Kementerian Kesihatan (KKM) menyasarkan jumlah penderma darah tetap di negara ini meningkat kepada tiga peratus dalam tempoh lima tahun berbanding 2.2 peratus ketika ini.

Health Ministry's Blood Donors Aiming For Three Per Cent Increase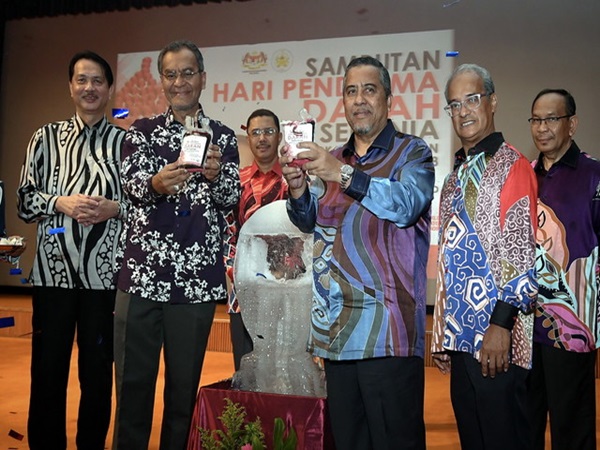 KUALA TERENGGANU, July 14 (Bernama) -- The Health Ministry is targeting an increase in the number of permanent blood donors in Malaysia to three per cent within a period of five years compared with 2.2 per cent currently.
Parents urged to bring children to hospital for cancer treatment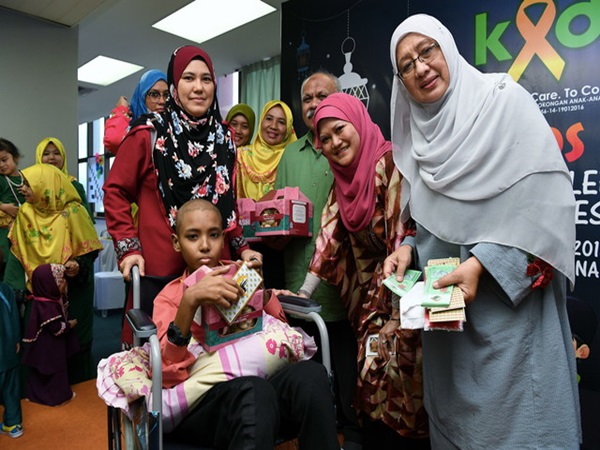 KUALA LUMPUR, July 14 (Bernama) -- Parents with children suffering from cancer have been urged not to seek alternative treatment unless advised by their doctors.
Pusat bersalin lengkap dibina di Bandar Baharu - Amiruddin
KULIM 14 Julai (Bernama) -- Kerajaan Persekutuan sedang mengkaji keperluan untuk membina sebuah pusat bersalin lengkap di Bandar Baharu di sini, kata Timbalan Menteri Kewangan, Datuk Ir Amiruddin Hamzah.

Terengganu govt wants to sponsor prosthetic arm for Nur Zulaikha Khumaira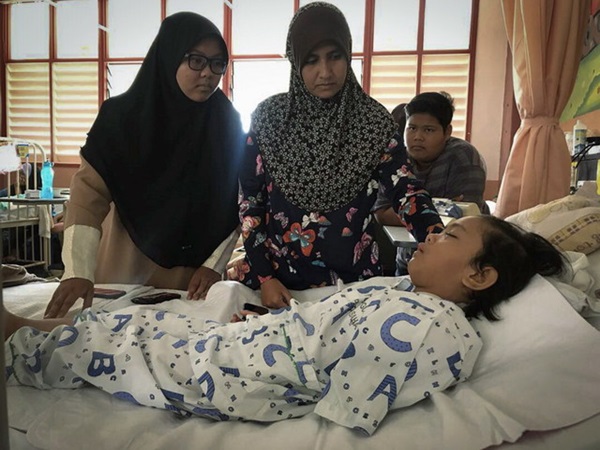 KUALA TERENGGANU, July 14 (Bernama) -- The Terengganu  government would like to sponsor a prosthetic arm for Nur Zulaikha Khumaira Zulkifli, who lost most of her left arm when her jacket got caught in the wheel of a motorcycle she was riding pillion.
NIOSH gesa baiki isu keselamatan dan kesihatan bencana
KUALA LUMPUR, 14 Julai (Bernama) -- Malaysia perlu beri tumpuan menguruskan isu keselamatan dan kesihatan serta mengurangkan risiko bencana demi kepentingan keselamatan awam dan kesejahteraan rakyat, kata Institut Keselamatan dan Kesihatan Pekerjaan Negara (NIOSH).

NIOSH urges better safety and health issues to reduce disaster risk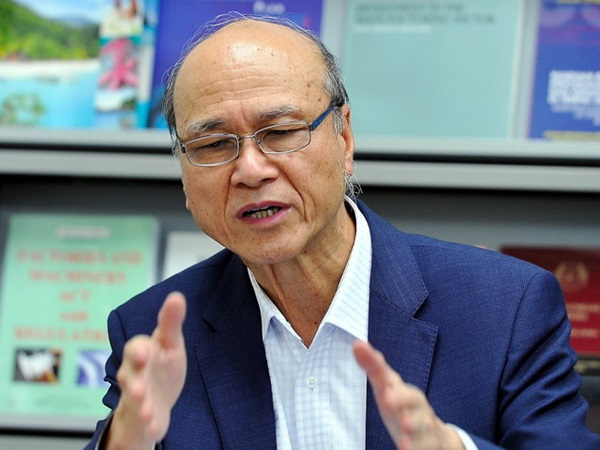 KUALA LUMPUR, July 14 (Bernama) -- Malaysia must always focus its attention to manage safety and health issues as well as to minimize or reduce disaster risk in the interest of public safety and people's wellbeing, the National Institute of Occupational Safety and Health (NIOSH) said.
Keputusan pemakaian tangan palsu ditentukan esok - bapa
KUALA TERENGGANU, 14 Julai (Bernama) -- Keputusan sama ada Nur Zulaikha Khumaira Zulkifli, 7, yang terputus tangannya ketika membonceng motosikal, sesuai memakai tangan palsu akan diketahui selepas balutan pada bahagian yang dipotong dibuka esok.

HealthEdge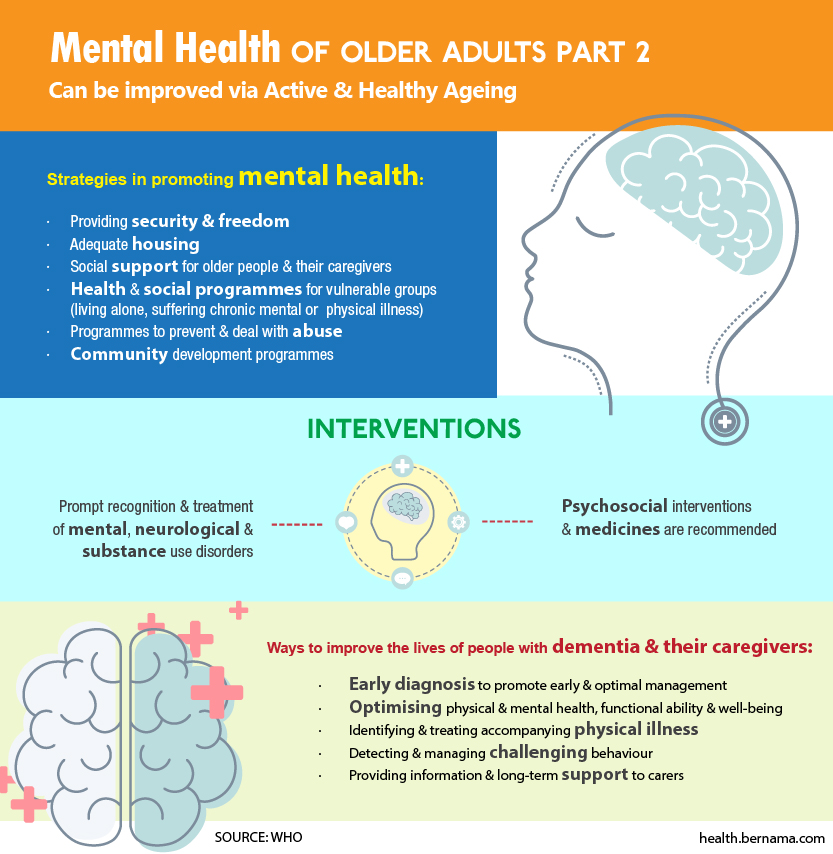 EXCLUSIVE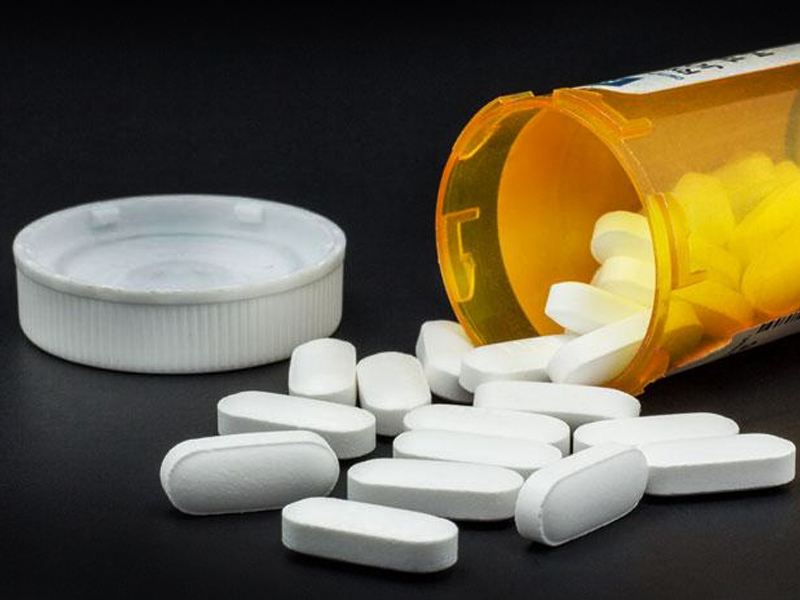 UMSC's Interdisciplinary Approach To Easing Pain
By Ainul Huda Mohamed Saaid
KUALA LUMPUR (Bernama) -- For people suffering from chronic pain, even simple daily activities like taking a shower and getting dressed can be a torture. Anger, anxiety and even depression may ensue as a result of chronic pain, in view of the limitations they face and the debilitating nature of their condition.
In an exclusive interview with Bernama recently, experts from UM Specialist Centre (UMSC) shed light on pain management, a significant branch in medicine that utilises an interdisciplinary approach in easing the suffering and improving the quality of life of those living with pain.
Neurosurgery expert Dr Nor Faizal Ahmad Bahuri describes pain as an unpleasant sensation that can be felt whenever there is a tissue injury.
read more ››
IN FOCUS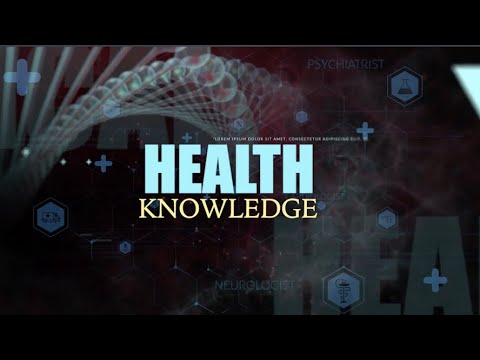 UMSC: Pain Management