SEARCH News
Please select news category and type keyword(s) to search
Jangkitan virus beguk masih terkawal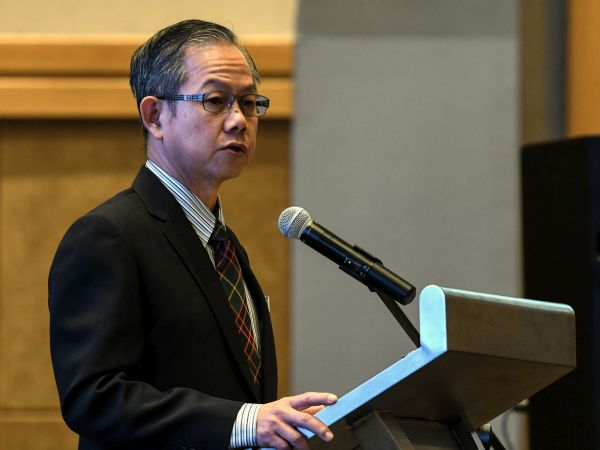 KUALA LUMPUR, 15 Sept (Bernama) -- Kementerian Kesihatan mengesahkan jangkitan virus beguk melibatkan atlet temasya Sukan Malaysia (Sukma) ke-19 dalam keadaan terkawal.
Mumps a big headache at Perak Sukma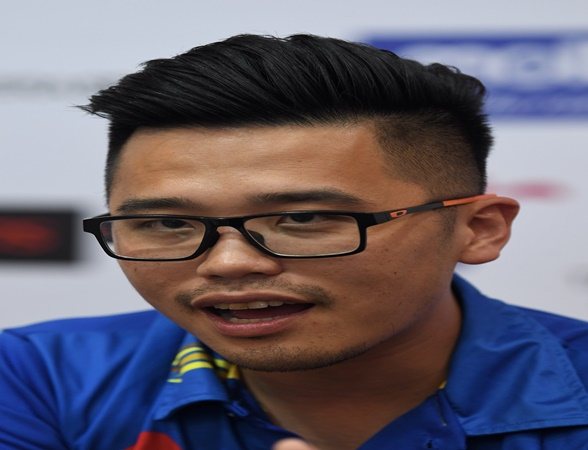 Mumps is turning out to be a big headache at the Malaysia Games (Sukma) which Perak are hosting.
Perak mahu tarik lebih ramai pelancong kesihatan, pendidikan dari Medan
IPOH, 13 Sept (Bernama) – Kerajaan negeri Perak mahu memperhebatkan lagi aktiviti promosi pelancongan yang ada di negeri ini dalam usaha menarik lebih ramai pelancong, terutamanya pelancong kesihatan dan pendidikan dari Medan, Indonesia.
Pusat Darah Negara harap lebih ramai penderma darah tetap
KUALA LUMPUR, 13 Sept (Bernama) -- Pusat Darah Negara (PDN) berharap lebih ramai individu tampil sebagai penderma darah secara berkala atau berulang supaya bekalan darah negara sentiasa stabil.
Perlu mekanisme lebih sistematik pantau kesihatan pekerja asing - Fomema
KUALA LUMPUR, 13 Sept ( Bernama) -- Satu mekanisme lebih sistematik perlu diwujudkan bagi memantau proses saringan kesihatan pekerja asing di negara sumber bagi mengawal penularan penyakit berjangkit seperti Tuberculosis (Tibi) dan Hepatitis-B di negara ini.
Dasar rawatan kecemasan dan trauma dijangka siap penghujung tahun ini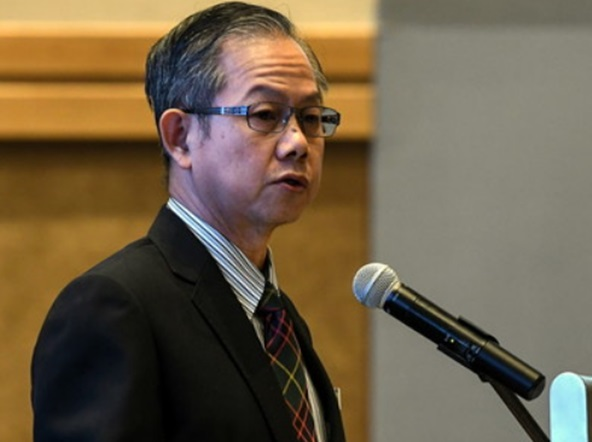 PUTRAJAYA, 13 Sept (Bernama) -- Dasar bagi pengurusan kes trauma dan rawatan kecemasan dalam masa yang singkat serta efisien sedang dirangka dan dijangka siap penghujung tahun ini, kata Timbalan Menteri Kesihatan Dr Lee Boon Chye.
Cuba berhasrat jalin kerjasama dengan Malaysia dalam industri farmaseutikal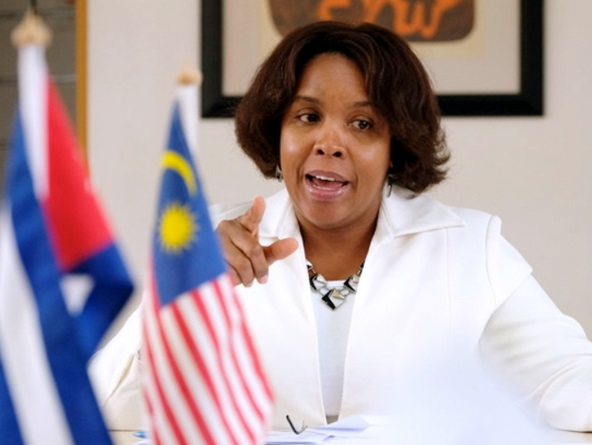 Oleh Tengku Faezah Tengku Yusof
KUALA LUMPUR, 13 Sept (Bernama) -- Industri farmaseutikal Cuba dan Malaysia akan mencapai tahap yang lebih tinggi jika kedua-dua negara memeterai satu perjanjian menjelang akhir tahun ini, kata Duta Besar Cuba ke Malaysia, Ibete Fernandez Hernandez.
Cuba seeks Malaysian collaboration via pharmaceutical industry, vaccine Production
Cuba has the expertise and know-how while Malaysia has all the facilities needed to produce safe and quality vaccine. If we manage to ink a deal this year, we can possibly start producing (vaccine) next year
Jangan bergantung kepada 'Dr Google' untuk dapatkan maklumat kesihatan
PUTRAJAYA, 12 Sept (Bernama) -- Masyarakat Malaysia diingatkan supaya tidak terlalu bergantung kepada kandungan dalam talian berkaitan kesihatan atau 'Dr Google' bagi penjagaan kesihatan dan pilihan perubatan, kata Ketua Setiausaha Kementerian Kesihatan Datuk Seri Dr Chen Chaw Min.
Malaysians reminded not to rely on 'Dr Google' for health well-being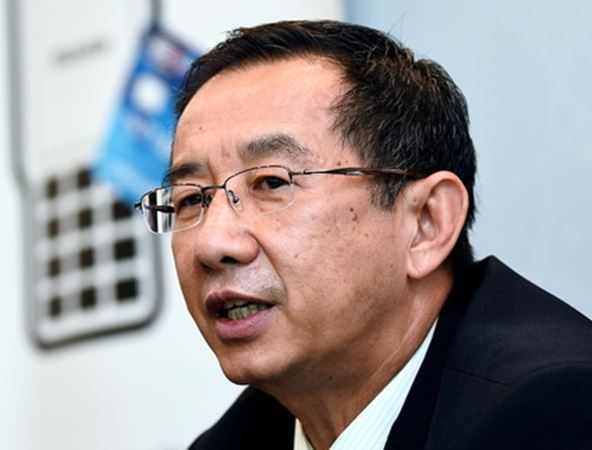 PUTRAJAYA, Sept 12 (Bernama) -- Malaysians are reminded not to rely too much on the health-related content online or 'Dr Google' for health well-being and medical options, said Health Ministry secretary-general Datuk Seri Dr Chen Chaw Min.
HealthEdge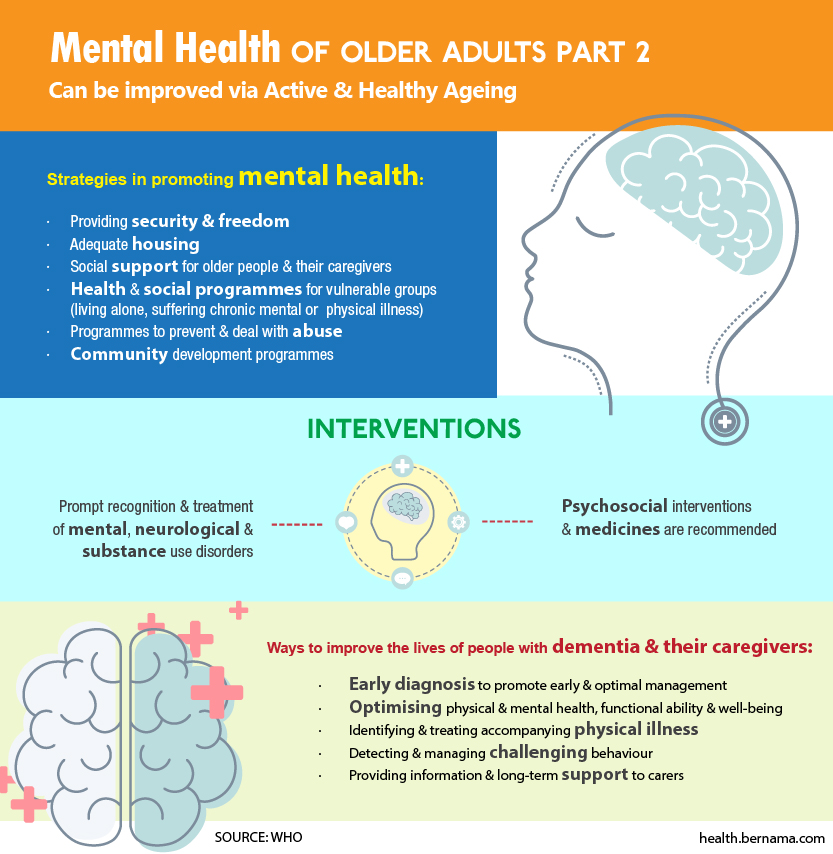 EXCLUSIVE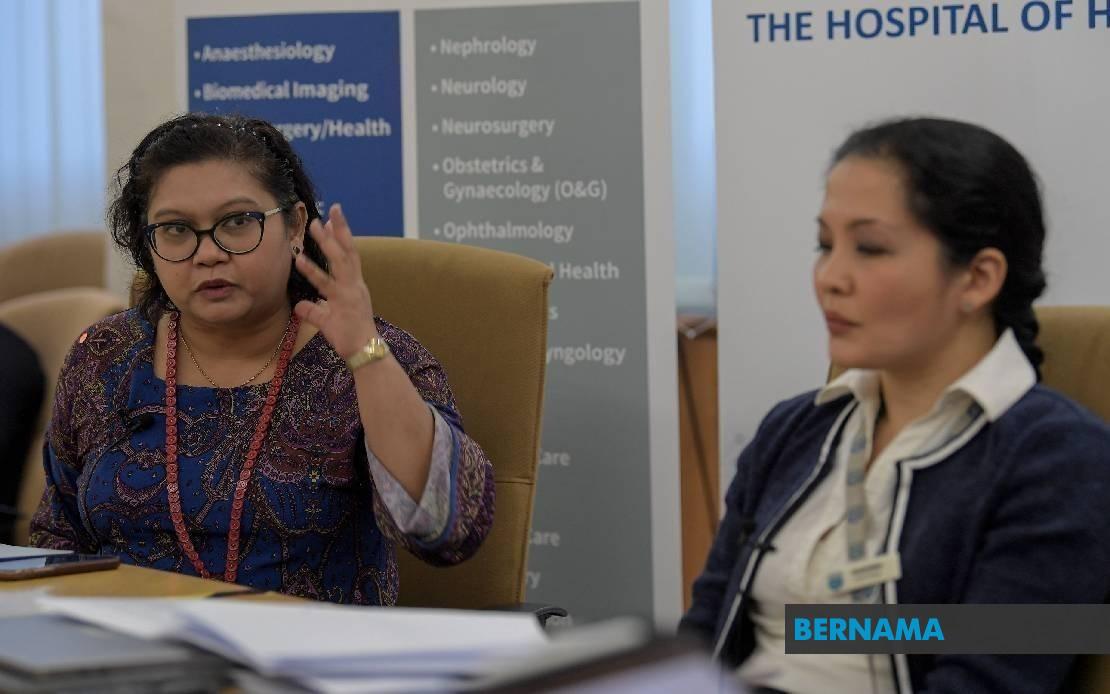 Understanding Dementia Better
By Siti Radziah Hamzah
KUALA LUMPUR (Bernama) -- Imagine how you would feel if you wake up one morning in the house you have lived with your family for about 30 years and you are not able to recognise your surroundings. You look at the mirror and ask yourself, "Who am I, where am I?"
This is one of many symptoms indicating that you may have dementia, a debilitating disease that takes away the ability to retain memory, think clearly, behave normally and perform everyday activities.
Dementia is an increasingly common disease affecting ageing populations in especially low- and middle-income countries where access to social protection, services, support and care is limited.
read more ››
IN FOCUS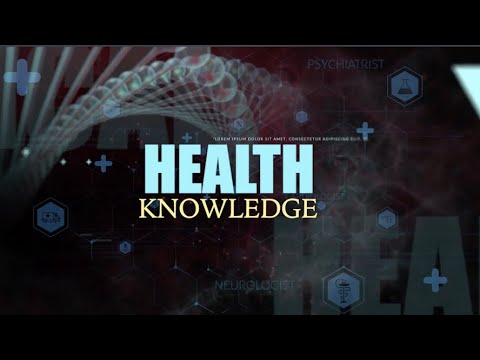 UMSC: Pain Management